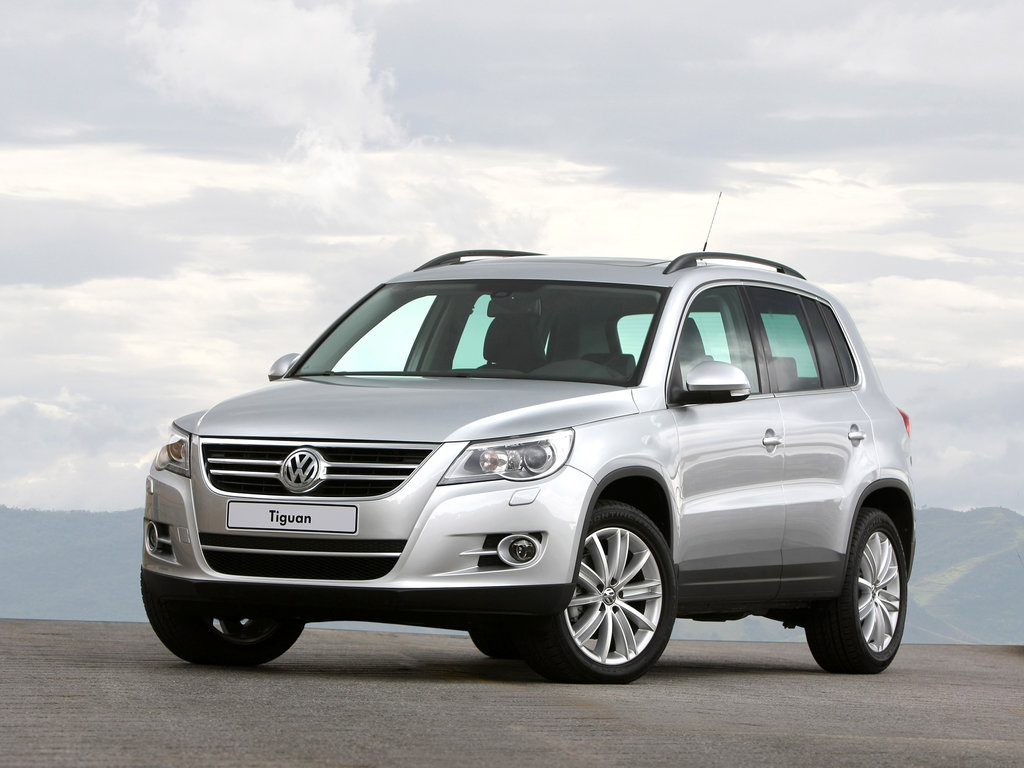 Year: 2011
ABS,ESP,SRS,CRUISE CONTROL,DVD,USB,BLUETOOTH,ANDS FREE
Tractiune integrala
Fuel consumption (city) 10,5-12 liters/100 km
Fuel consumption (highway) 8,5-10 liters/100 km
5 passenger seats
Interior: TEXTILE
Full power accessories
Height adjustable steering column
The Volkswagen Tiguan is a compact crossover vehicle (CUV) manufactured by German automaker Volkswagen. Introduced in 2007, it uses the PQ35 platform of the Volkswagen Golf. All first generation (5N) Tiguans featured two row seating and transverse mounted four-cylinder engines..
The Tiguan debuted as a concept vehicle at the November 2006 LA Auto Show and in production form at the 2007 International Motor Show Germany. Manufacture began in the winter of 2007, at Volkswagen's 2001 to 2009 subsidiary Auto 5000 (an experimental company within a company) in Wolfsburg and continued subsequently under the company's standard contract arrangements, at Wolfsburg and in Kaluga, Russia..
As of 2011, more than 700,000 Tiguans had been sold worldwide since September 2007, with the greatest sales in Europe, Russia, the United States, China, Brazil, and Australia. (Euro NCAP) gave the Tiguan a five-star safety rating..
The name Tiguan, pronounced TEE-gwan, is a portmanteau of the German words Tiger ("tiger") and Leguan ("iguana")[5] and won a naming contest by German car magazine publisher Auto Bild — from a field of names that also included Namib, Rockton, Liger, Samun and Nanuk.[6] A three row, seven seat version of the 2017 Volkswagen Tiguan has been confirmed to be built at the German brand's Puebla assembly plant in Mexico.
Engine capacity: 2
Fuel: petrol
Air conditioning: yes
Gearbox: automat
Colour: silver
Deposit: 100 €
PRICE for day:
1-5 days: 38 €
6-16 days: 33 €
17-30 days: 28 €
31 days: 26 €