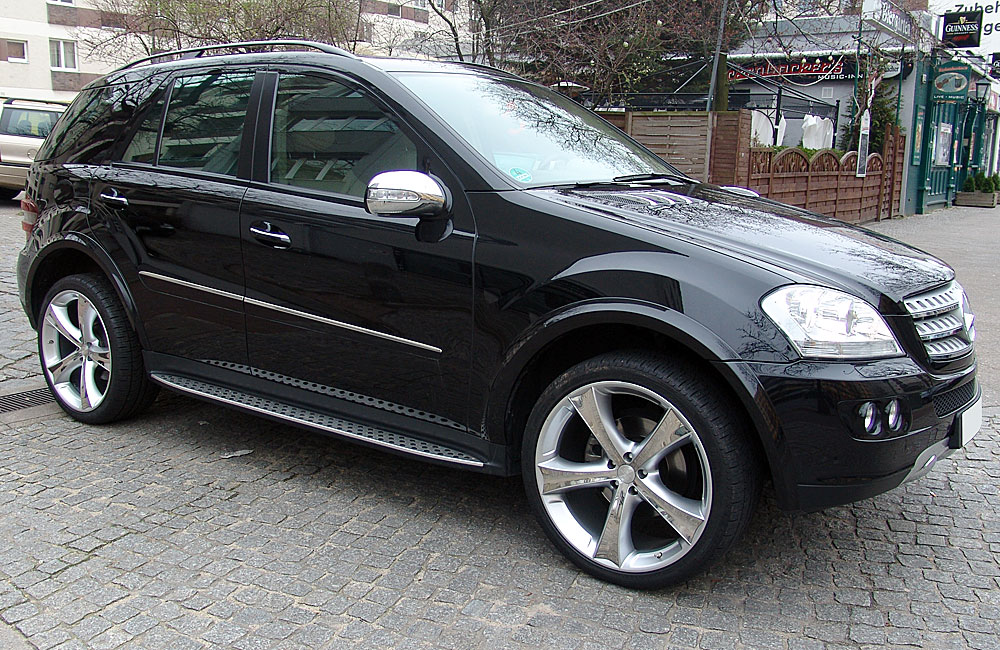 Parking sensors
Cruise control
Audio system
Heated front seats
Heated side mirrors
Central key
Interior: LEATHER
Board computer
Navigation system / tvd/dvd system
Power steering
Power windows
Climate control
Height adjustable steering column
Reach adjustable steering column
Power side mirrors
Power driver seat
Power passenger seat
Anti-lock Brake System (ABS)
Anti-slip Regulation (TCS, ASR, TRC)
Electronic Stability Control (ESP, DSC, VDC, ESC)
Lateral airbag
Immobilizer
Xenon headlights
Fog light
Multifunctional steering wheel
Safety shutters
Antitheft alarm
Rain sensor
Headlight washer
Light sensor
Driver airbag
Passenger airbag
Mercedes ML 320 CDI is a German automobile manufacturer, a multinational division of the German manufacturer Daimler AG. The brand is used for luxury automobiles, buses, coaches, and trucks. The headquarters of Mercedes-Benz is in Stuttgart, Baden-Württemberg, Germany.
The name first appeared in 1926 under Daimler-Benz, but traces its origins to Daimler-Motoren-Gesellschaft's 1901 Mercedes and to Karl Benz's 1886 Benz Patent-Motorwagen, which is widely regarded as the first gasoline powered automobile. Mercedes-Benz's slogan is "Das Beste oder nichts" (English: "The best or nothing"). Mercedes-Benz is one of the most recognized and best-selling automotive brands worldwide
Engine capacity: 3.0
Fuel: diesel
Air conditioning: yes
Gearbox: automat
Colour: black
Deposit: 400 €
PRICE for day:
1-3 day: 100 €
4-7 days: 90 €
8-14 days: 75 €
15-20 days: 65 €
21 days: 60 €
31 days: 50 €