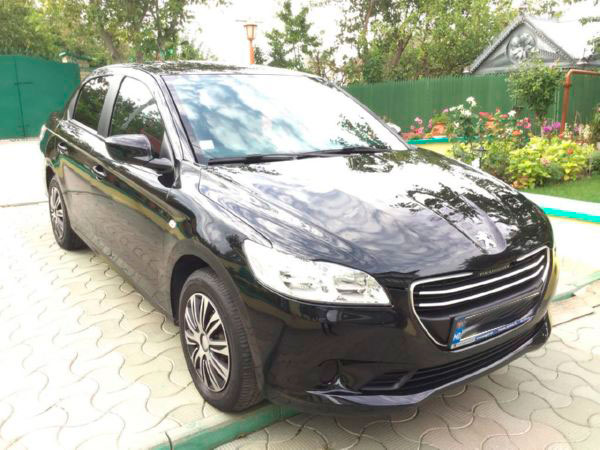 Power steering
Fuel consumption (city) 7,5 liters/100 km
Fuel consumption (highway) 6 liters/100 km
Height adjustable steering column
Front window regulation
Central key
5 passenger seats
Driver and passenger airbag
Audio system
Interior: TEXTILE
Tinted windows
Air conditioning
Front power windows
Anti-lock Brake System (ABS)
Anti-slip Regulation (TCS, ASR, TRC)
The Peugeot 301 is a compact car, produced by the French automaker Peugeot. It was announced to the public in May 2012, with an official launch that took place at the Paris Motor Show in September. The 301 is built at Peugeot's Vigo plant in Spain, alongside its twin Citroën C-Elysée, and has been manufactured in China since November 2013, and Nigeria since 2014.
Sales of the 301 commenced in November 2012, initially in Turkey, and later in other markets in Western Asia, (Taiwan Since 2016), Africa, Latinamerica and Eastern Europe. As the 301 is designed specifically for emerging markets,[5] the 301 is not available in Western Europe, including France[6] and the United Kingdom (similar situation in Ireland, as well as most RHD markets).
Engine capacity: 1.2
Fuel: petrol
Air conditioning: yes
Gearbox: manual
Colour: black
Deposit: 50 €
PRICE for day:
1-2 days: 22 €
3-6 days: 19 €
7-11 days: 17 €
12-30 days: 13 €
31+ days: 11 €